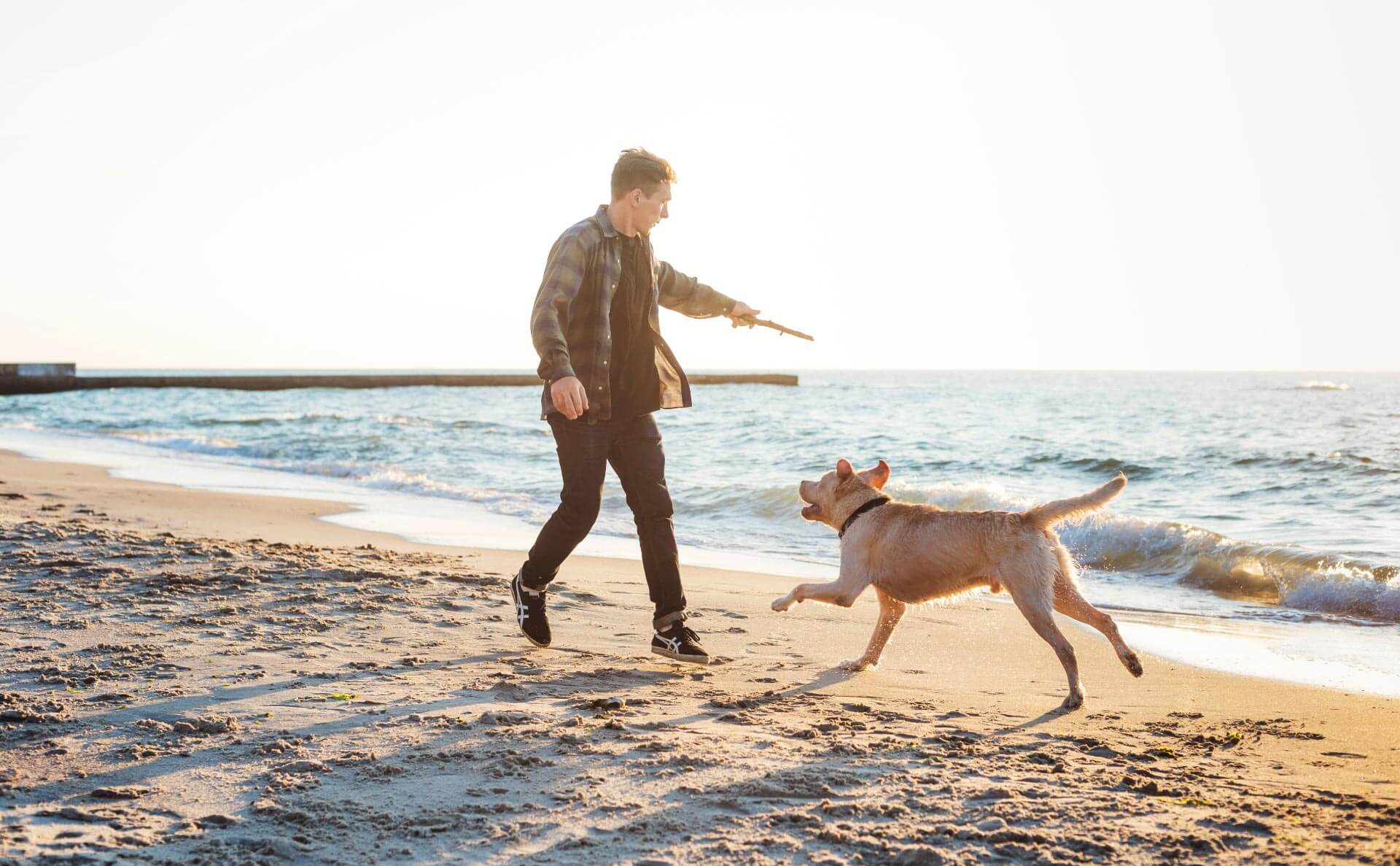 Pet Friendly
Apartments
Jog the boardwalk or along the beach with your best friend. Catch a cat nap in the sun beside your feline family members from inside your bright, light-filled apartment. Both you and your four-legged loved ones are home at last in our truly pet-friendly community in Virginia Beach.  Our waterfront location means you'll be surrounded by the best nature has to offer, giving you and your dog plenty of room to explore, exercise, and engage with new canine buddies. Make the most of our extraordinary community filled with pet owners, and bring your whole family home to The Pearl. Your pet's new best friends are here waiting to meet them!
Picture Yourself
Living Here
From light-filled floor plans designed in classic, Coastal Carolina architectural style and high-end amenities created to live the coastal lifestyle you crave, The Pearl at Marina Shores has everything you're looking for at home. Catch a glimpse of our luxury apartment community beside the iconic Lynnhaven Inlet in sunny Virginia Beach, VA.
Now moving residents into BRAND NEW APARTMENTS!  Call (833) 926-1587 for your tour or complete the form below.